Just Fresh Brand Experience Design
emart
Background & Key Issues​​
The logical choice, Just Fresh​
With the growth of various online distribution platforms, E-Mart has chosen fresh food as the key to differentiating themselves from their competitors. In order to effectively deliver the selected fresh food and value to the customers, we designed a brand story and identity for E-Mart's Just Fresh.
Approach & Solution
Through research on the fresh food market and consumer analysis, we designed Just Fresh's brand identity, brand story, as well as a slogan.
​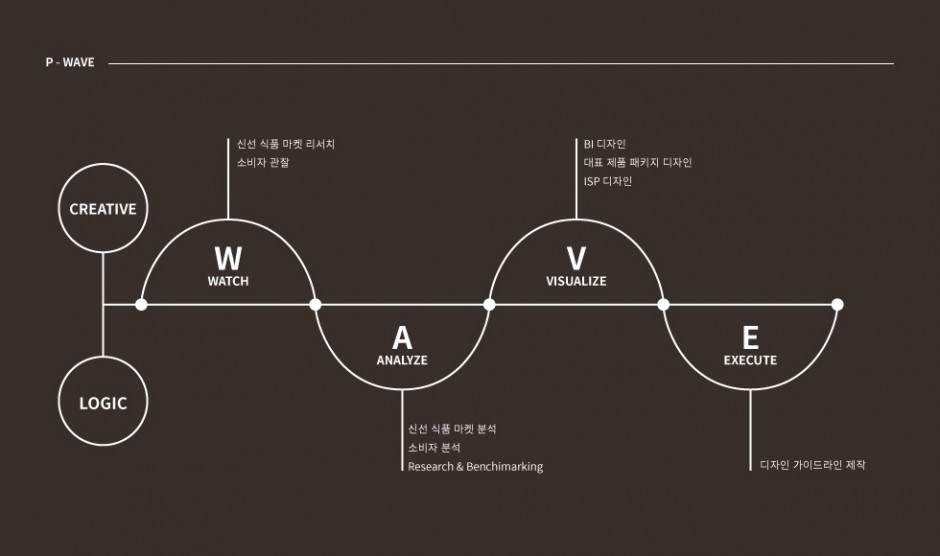 Establishing an overall strategy using P-WAVE​
​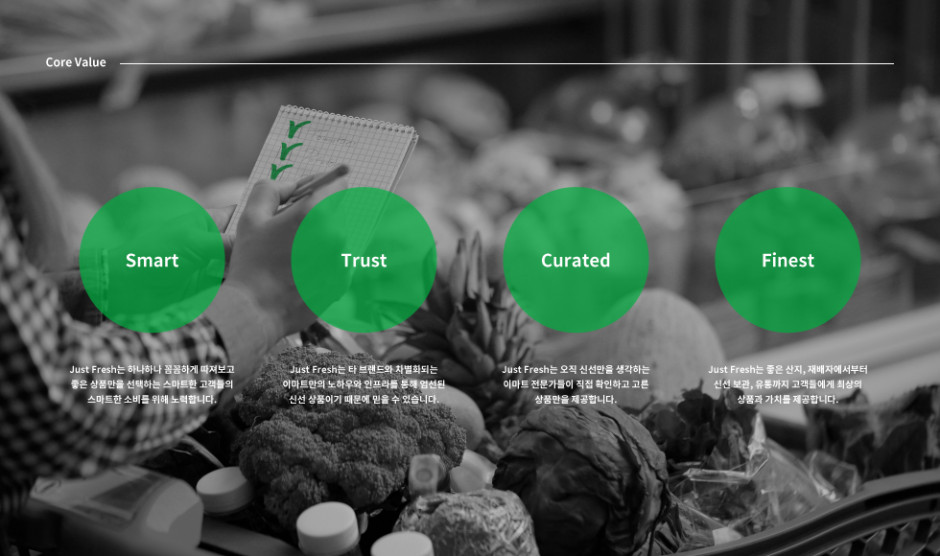 Brand Identity Design​
Just Fresh's concept of ensuring and "checking" quality and select fresh food items is iterated in the form of a checkmark in the logo. Additionally, a soft, curved type-face is used so the brand identity blends in naturally to the fresh food items.
Just Fresh's package design highlights their differentiated selling points, so the customers can easily make an informed decision. Likewise, the varied colors highlight the freshness of each food type.
The ISP design was created to communicate the brand story and direction effectively to customers while maintaining Just Fresh's consistent look.​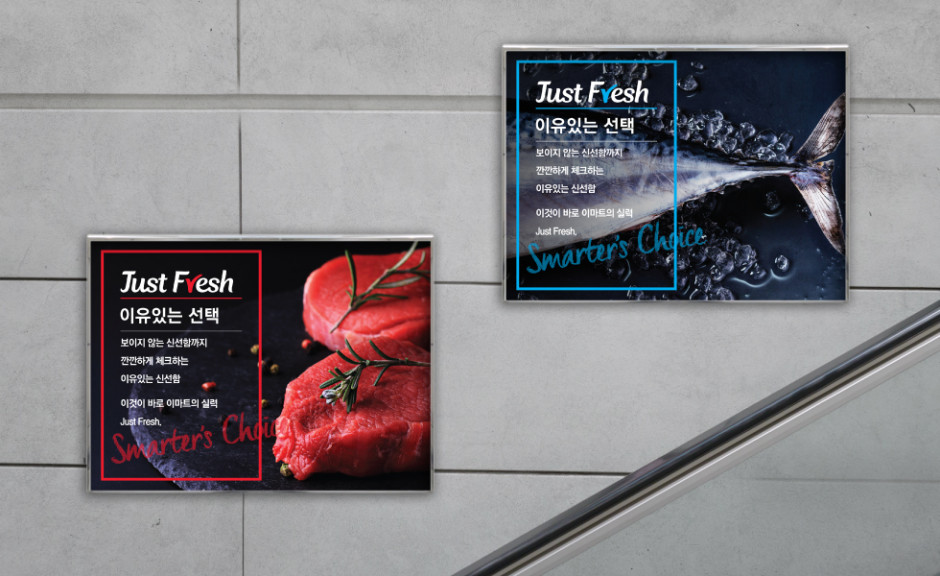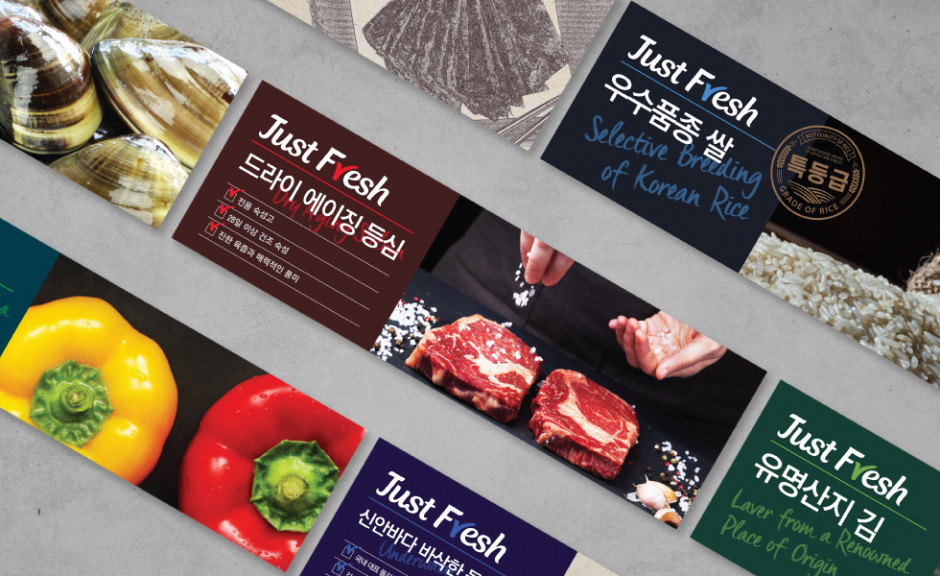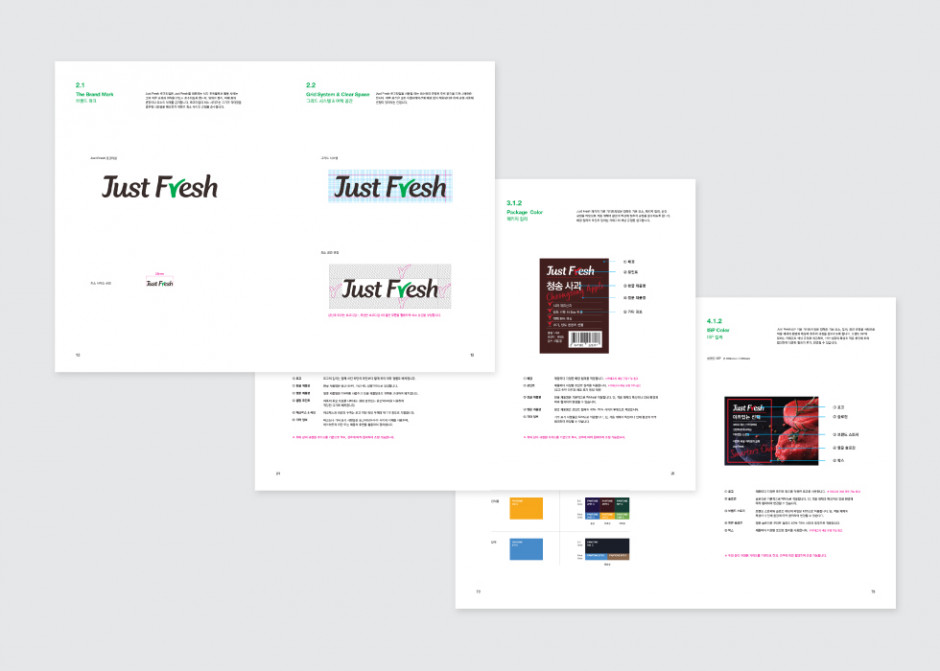 Just Fresh _ Just Fresh package and ISP Design​ Guideline
​
​