LEARNING LAB BI & Signage Design
C Program
Background & Key Issues​​
A space where stories are told and discussion are education are free
As 00Ground (공공그라운드) renewed its old Samteo Building in Daehakro, there were plans to create a unique space for various learning experiments and meeting point for educational innovators. Called "C Program," this co-creation space which focused on growth in the education sector needed a unique look.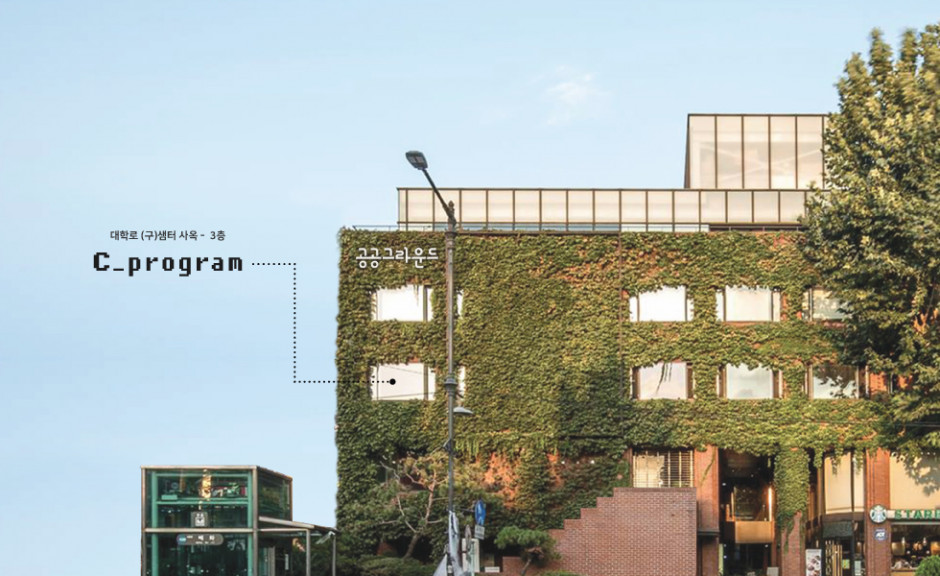 Approach & Solution
Where education feels at home, and stories are shared. ​
The C Program thought of education a type of experiment and, therefore, a unified space was needed to explore this sense of curiosity. This space, called the "Learning Lab" wanted to create a space where stories and experiences could be shared and new "experiments" could be conducted.
The space design and brand identity needed to be focused on this aspect of creativity, community, and curiosity. ​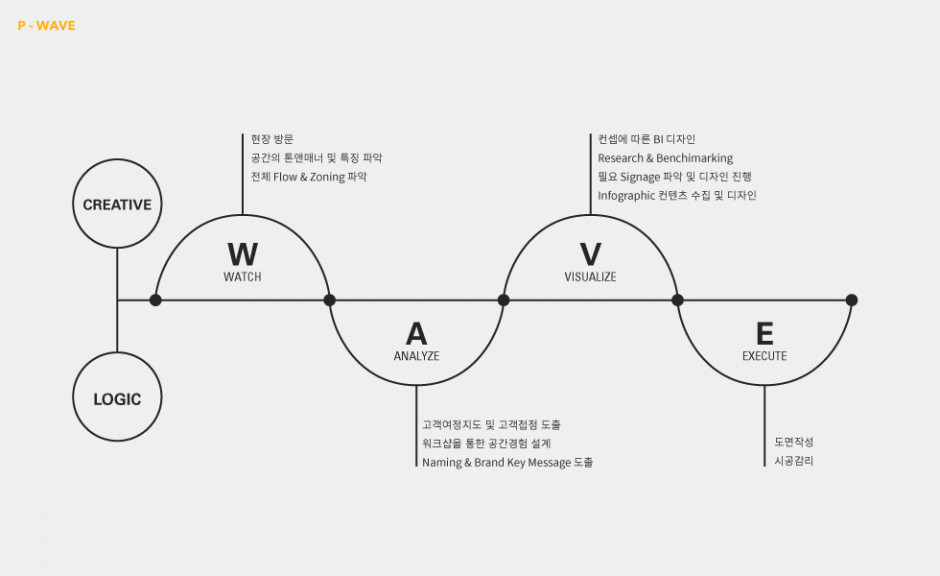 Establishing an overall strategy using P-Wave​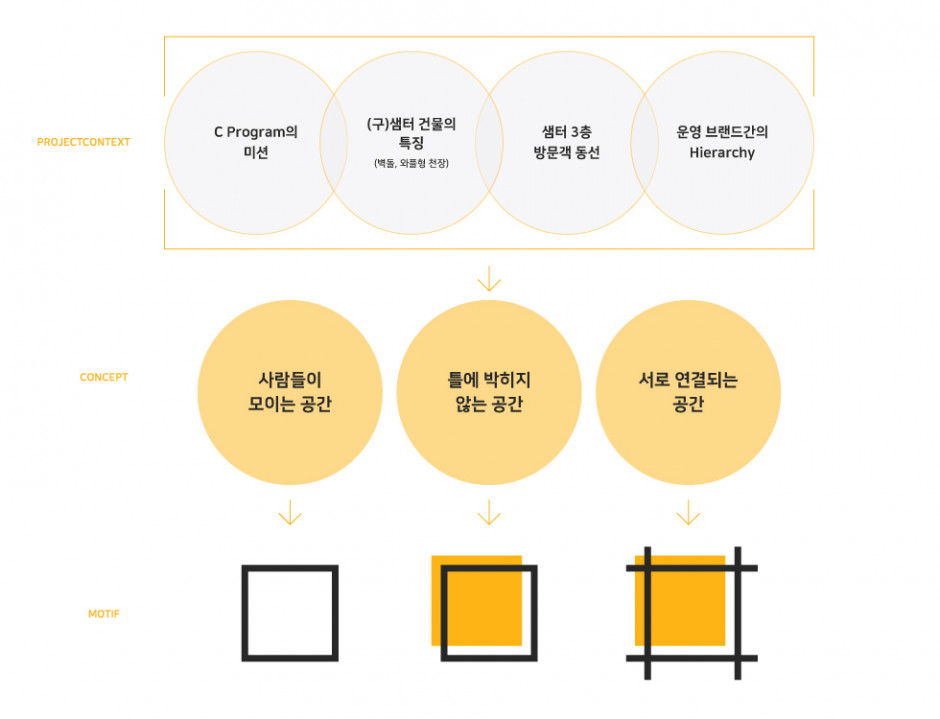 Translating values into overall concepts and visual results​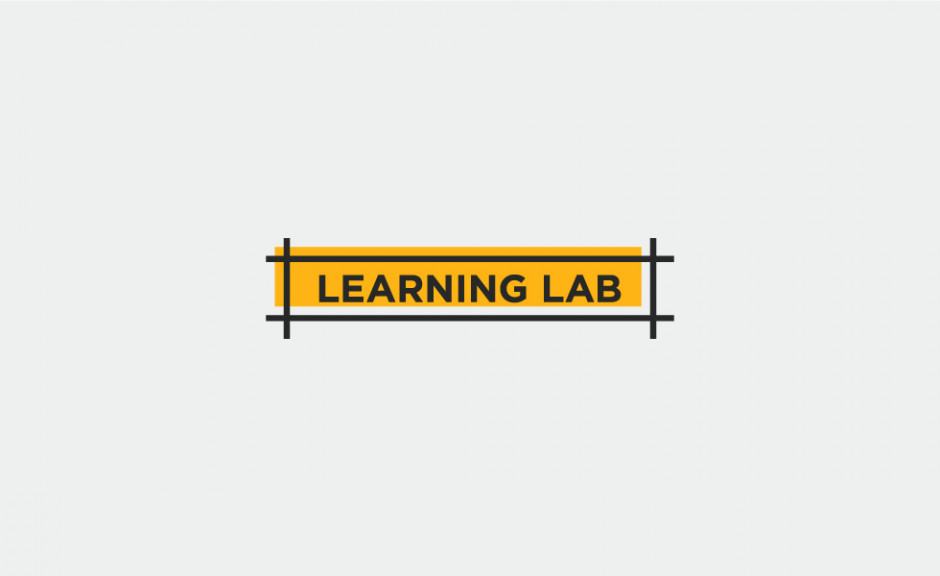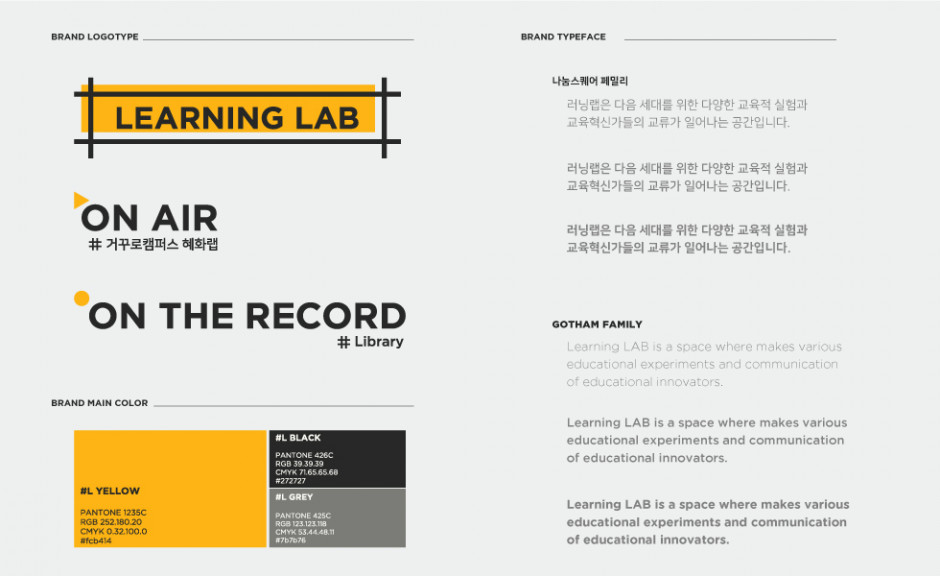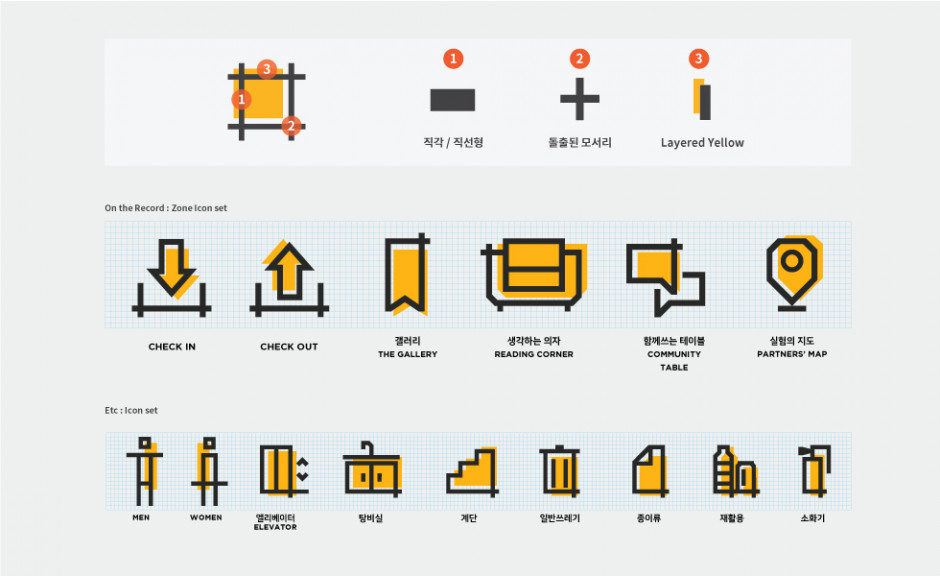 Learning Lab Brand Identity & Icon System Guide Line Design​
Learning Lab, a space where experiments take place and can be documented​
The Learning Lab, located on the third floor of this public building, is divided into two spaces: a place where experiments on education can be conducted, and a place where discussion on education can commence. Each space was named in a playful way that also reflects its true purpose.
​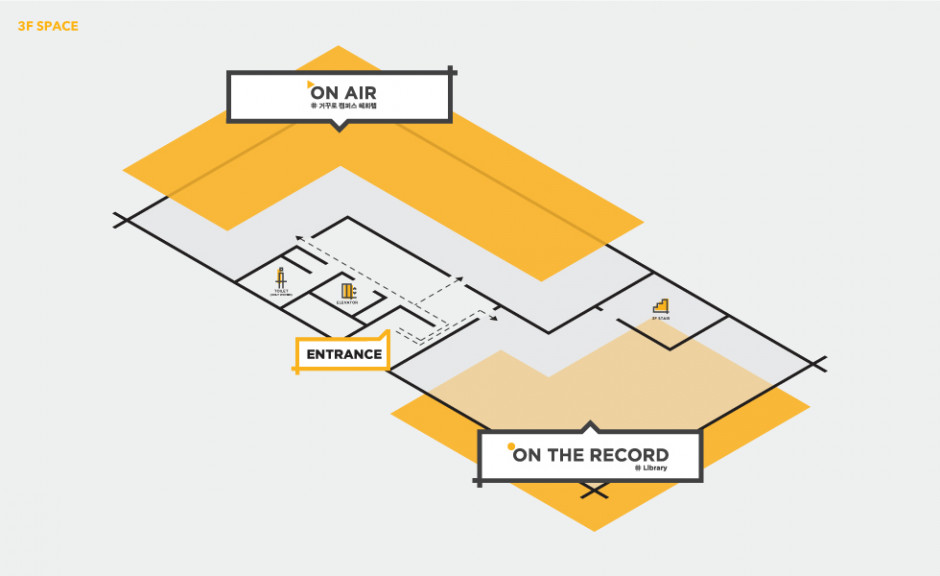 The two spaces serve as sub-brands for the Learning Lab. "On Air" features a play button motif, while "On the Record" features a record button motif.
Fusing the philosophy of the Learning Lab with the "On The Record" space​
The "On the Record" space was designed to match the interface of the Learning Lab. The entire space is organized like the chapters of pages of a book, with the sections referring to various categories of learning. Each element used a consistent design language to capture the Learning Lab Brand identity.​
​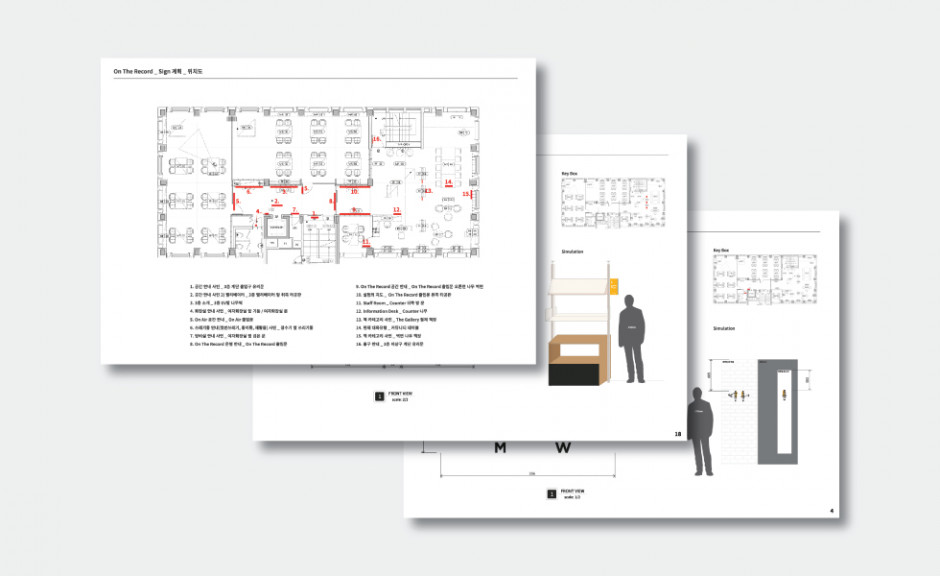 Learning Lab _ On The Record Space Signage Guide
Client
C Program
​
Design
Naming & Logo Design – Perception
Experience Design – C Program, Perception
Signage Design – Perception
​
Construction
Construction – EOK
​​