2017 Gwanju Design Biennale EIP 'FUTURES'
Gwanju Design Biennale
Background & Key Issues
The 7th Gwangju Design Biennale EIP ("Futures") Design Development​
The goal of this project was to create a design that could be used throughout the entirety of the Biennale, which centered on a futuristic theme.
"Through the 7th Gwangju Design Biennale the role and value of design in the future society amidst the 4th Industrial Revolution will be analyzed; various discourses including vision, will be presented."
-
Jang Dong-hoon, General Director of the Gwangju Design Biennale
​
Approach & Solution
Designs to implicated the past, present, and future of design​
The theme of a scratch paper (in which a black coating on a piece of paper can be scratched off using a tool to reveal a colorful underside) was used to represented the unpredictability of future design in the age of the Fourth Industrial Revolution.
The motifs of lines and dots represent the connection of the past, present, and future, as well as a design environment that is hyper-connected and super-intelligent. Moreover, the colors represent a diverse and unpredictable future and the numbers are the same numbers as those found on door handles which give a sense of entering a new time and place.​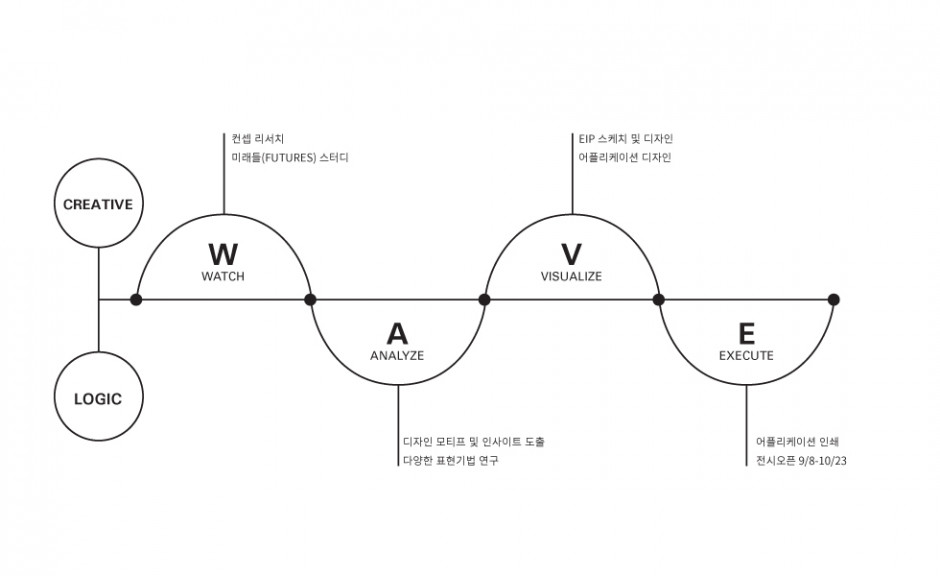 Establishing a systematic process for the project using P-Wave​
2017 Gwangju Design Biennale Graphical Motifs​
1) Graphical module: Straight lines refer to the form of a straight door, curved lines refer to the form of a curved door and so on.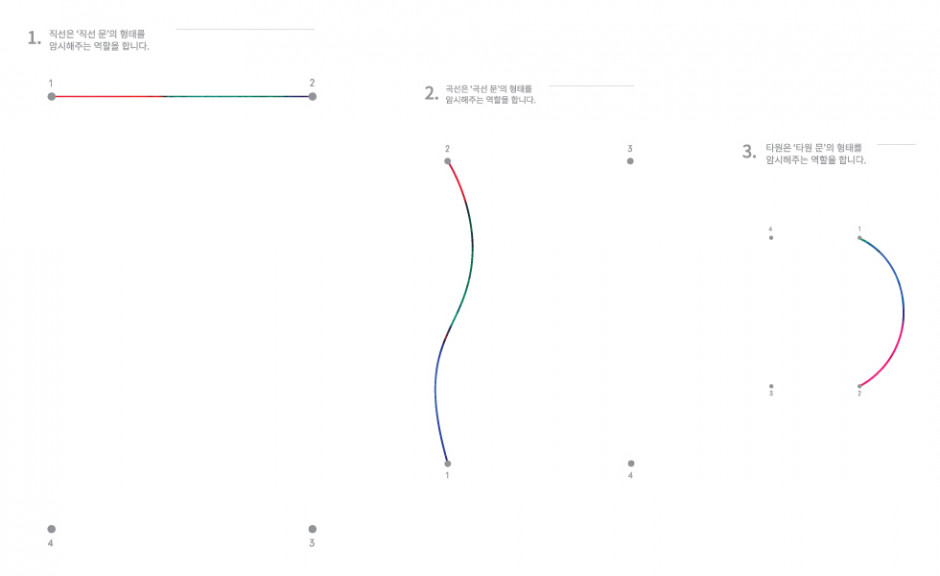 2) Graphical motifs: The future's colorful identity is revealed through "scraping" through the past and the present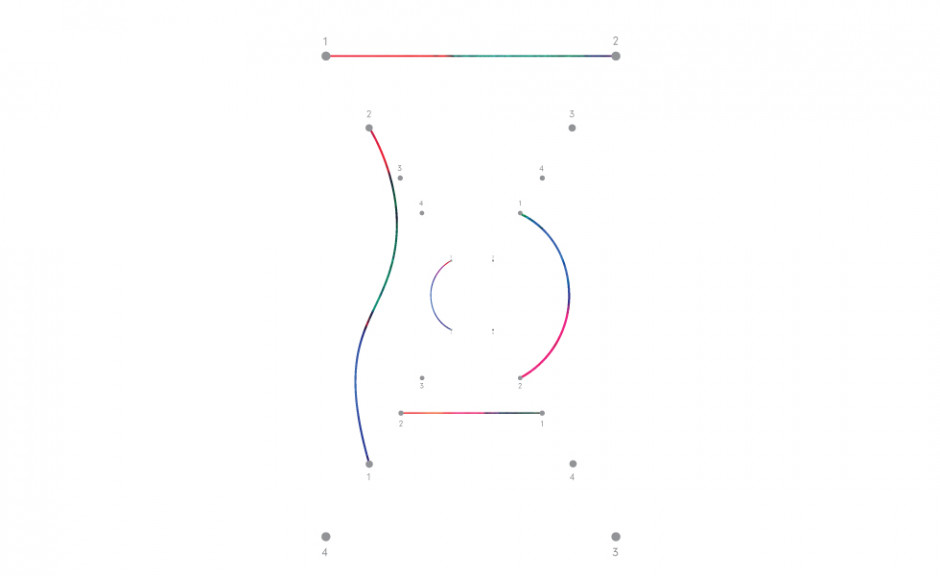 3) Combination of graphic motifs: The numbers organized together represent the role of a door, behind which the future lies.
2017 Gwangju Design Biennale "Future" Poster (Black)
2017 Gwangju Design Biennale "Future" Poster (White)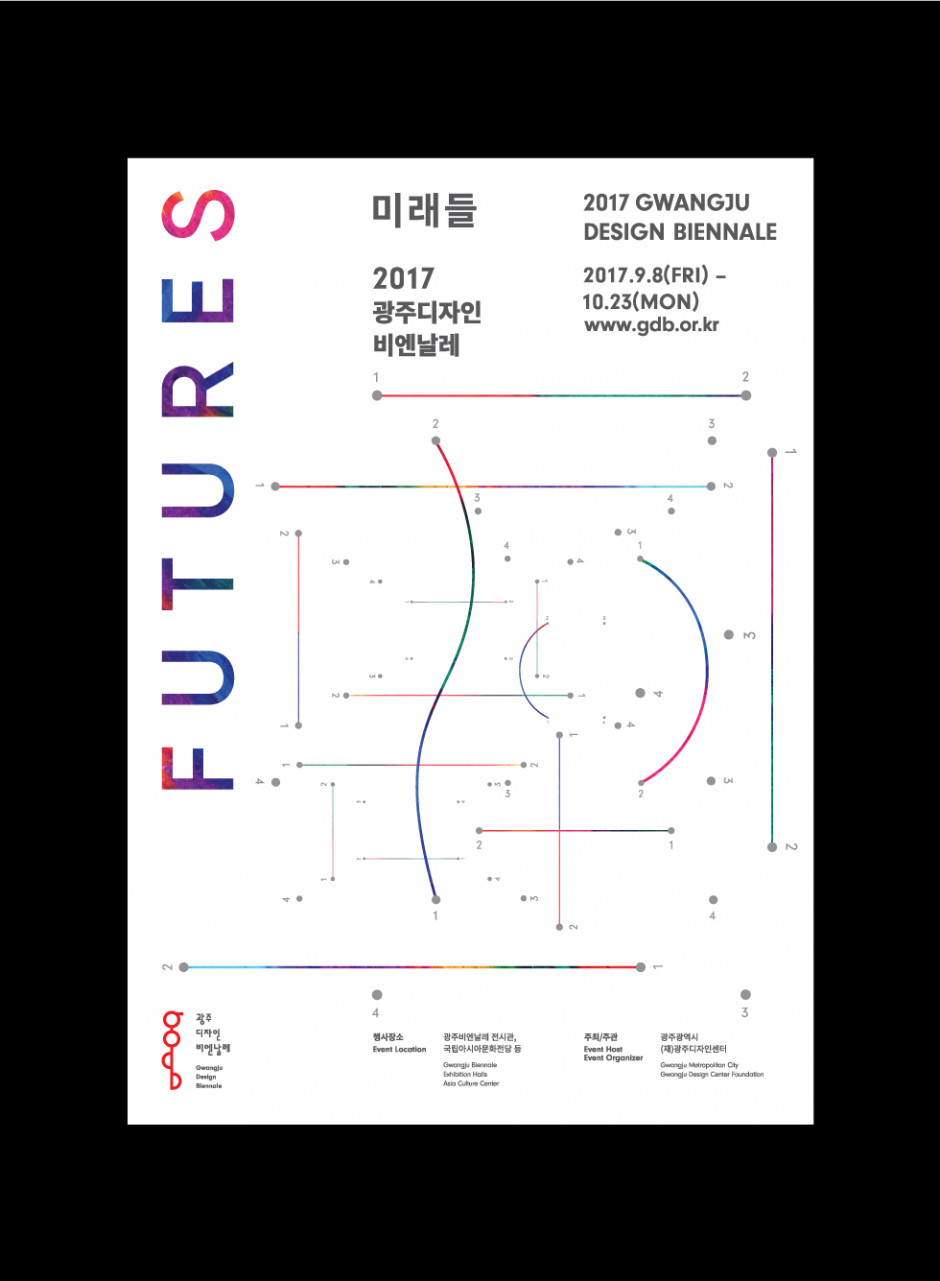 2017 Gwangju Design Biennale "Future" Applications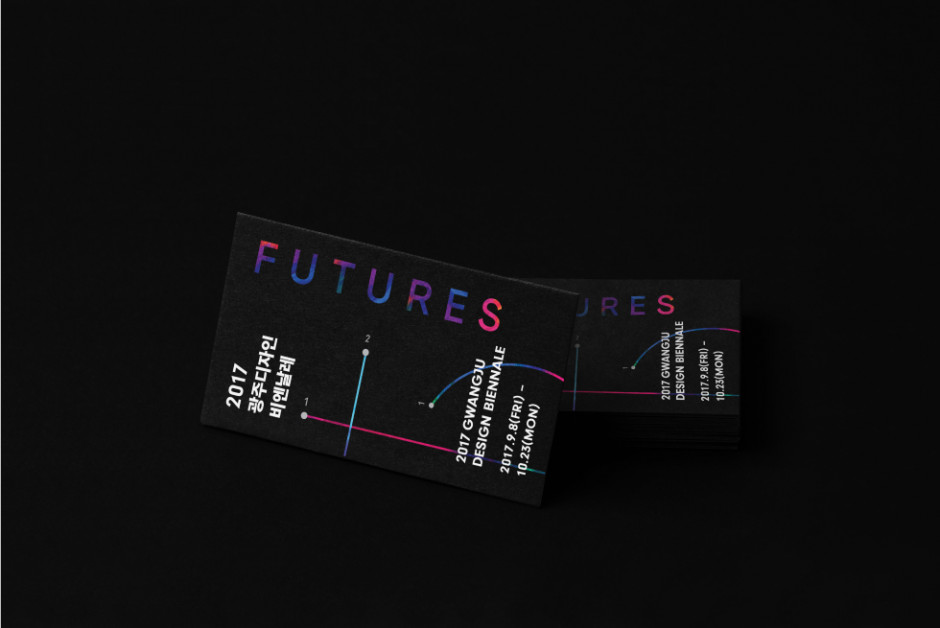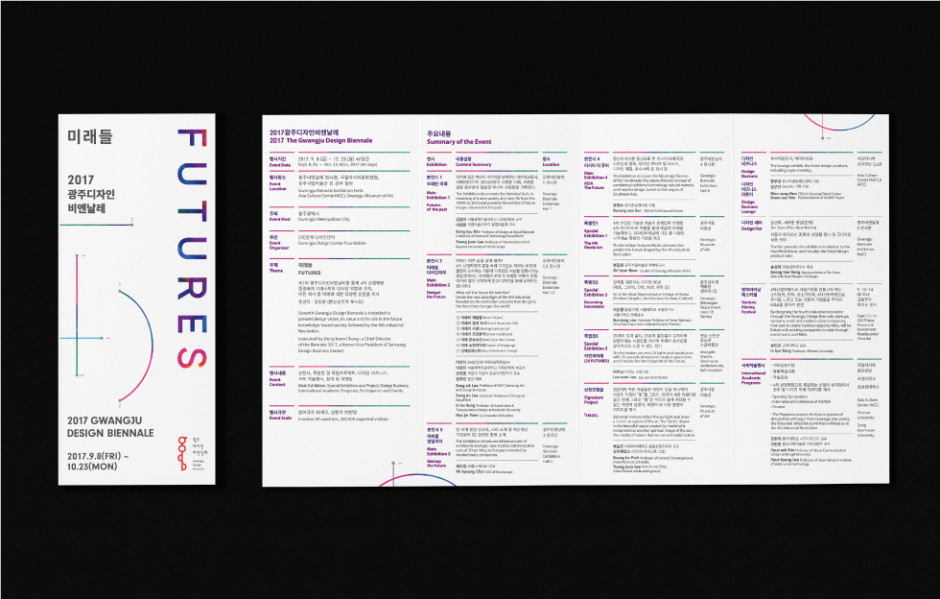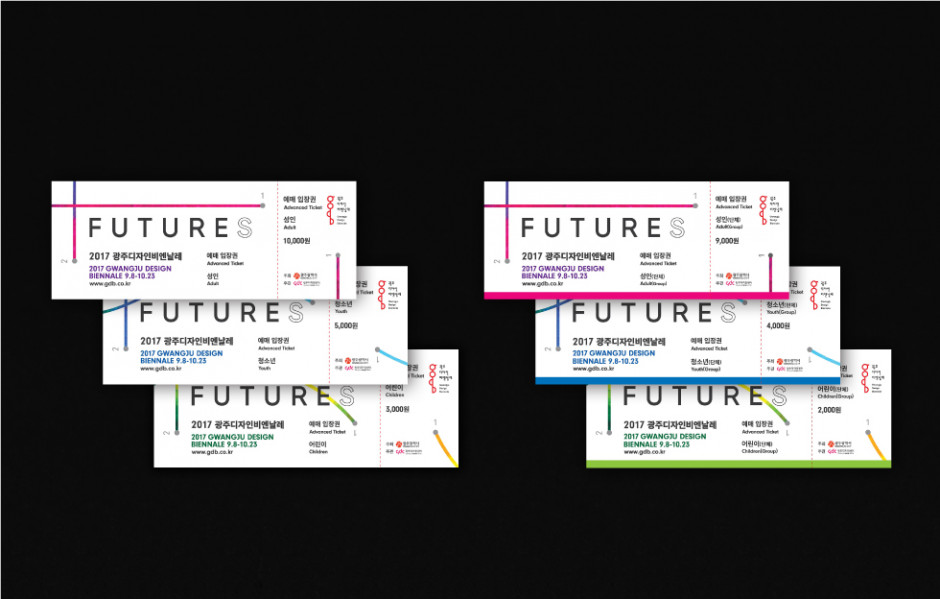 ​

​

​

Client
Gwanju Design Biennale
​
Design
Event Identity Program
(Poster / Leaflet / Business card / Exhibition manual / Guide Map / Ticket / Shopping bag / VIP invitation card / X banner / Usb card / Mug cup​)
​ ​