LOTTE CASTLE Housing Gallery Experience Design
LOTTE E&C
Background & Key Issues
Newly Imagined Lotte Castle Housing Exhibit
For this new housing exhibition, Lotte Castle sought to (1) increase customer satisfaction in service experience and (2) how to effectively community Lotte Castle's identity to their customers. This included the creation of target-oriented content that ultimately contributes to the formation of a friendly relationship with the brand as well as designing a VIP tour experience.
Considering the evolution of consumer tastes as well as the overall market, new solutions were needed to adequately adapt Lotte Castle's brand identity.
In the end, we needed to replace what we wanted to say with what our customers wanted to hear and the optimization of such required high experiential contact. ​
​ ​
​
Approach & Solution
Space experience design mapped out through discussions with stakeholders
In order to create an innovative experience, case studies were first necessary by looking at Lotte Castles Exhibition Halls, Competitor Halls, other corporate public relations exhibits, and museums. This was first and foremost a creation for the customers, and therefore, through stakeholder meetings, the needs of the customers were identified and established as the primary goals for the project.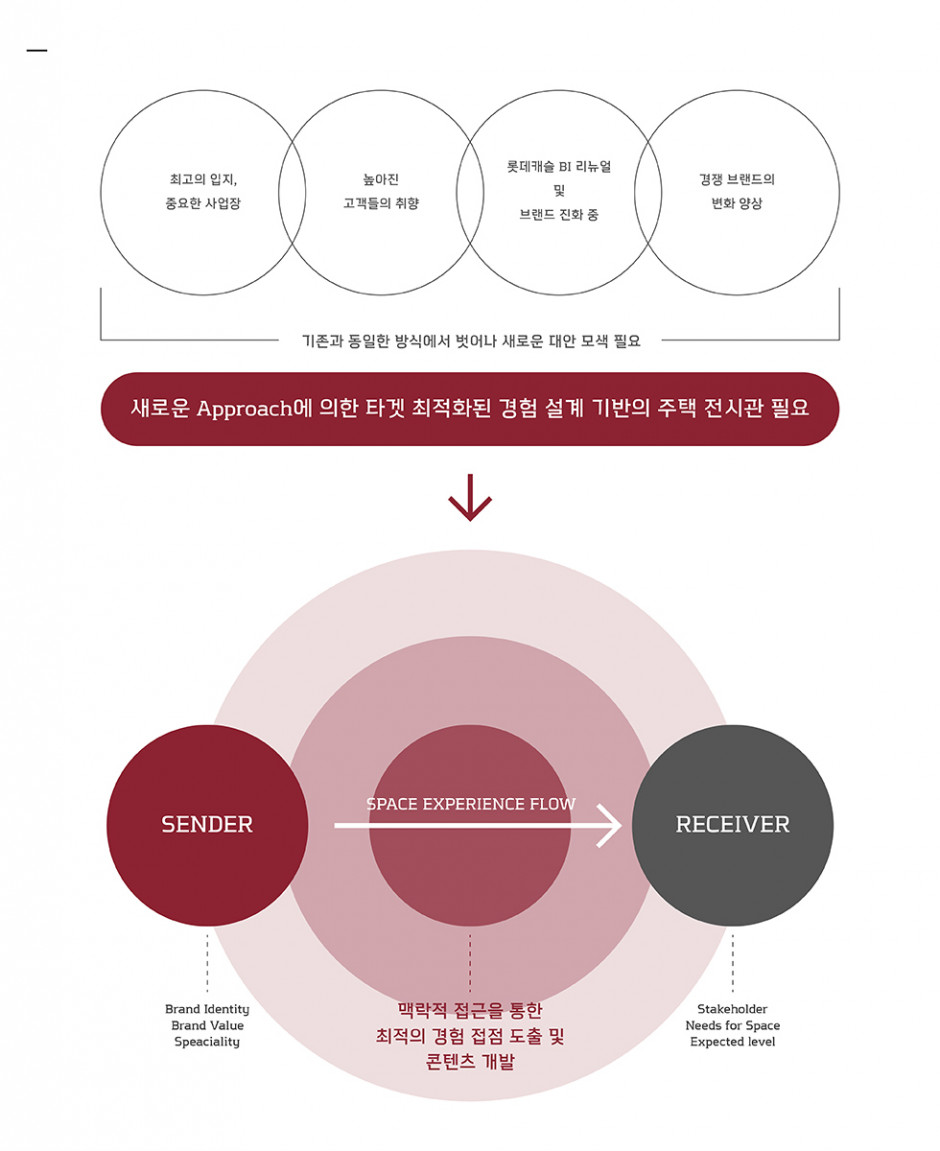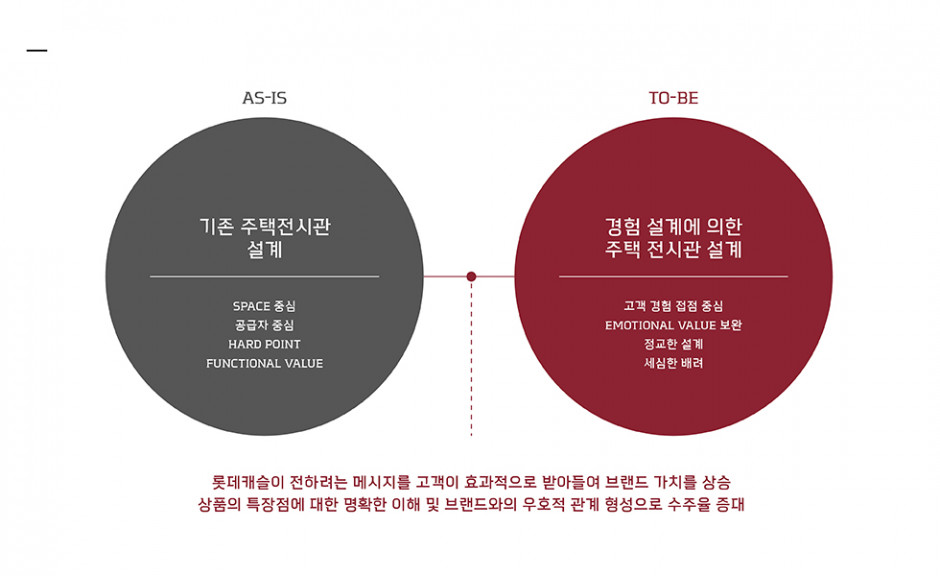 Project Overview: Extracting optimal experience contact and developing content through a contextual approach​
To reflect the stakeholder's needs in the space, the stakeholders created a customer journey map of every possible point of contact with the visitor and organized content on that map.
Through a detailed understanding of the customer, an experiential space design was created that flowed smoothly and allowed for simple transference of Lotte Castle's identity.​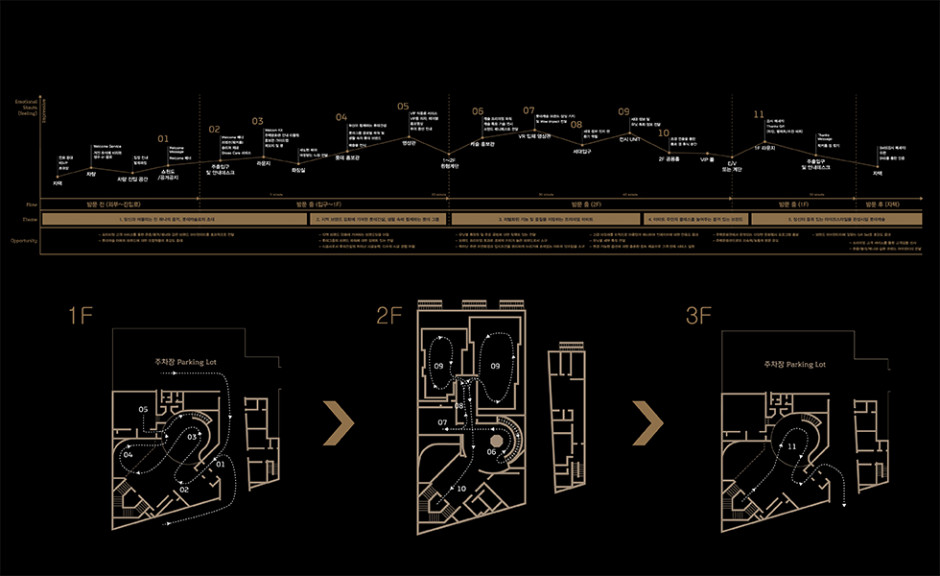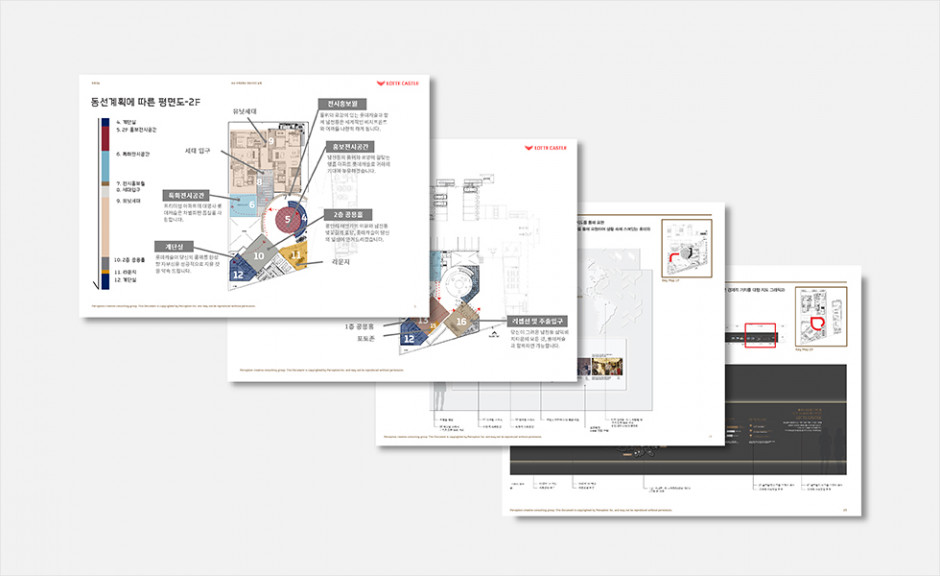 Customer Journey Map: Configure space flow to reflect touchpoints deduced from customer journey map​
​
NEW LOOK, NEW EXPERIENCE​
The Lotte Castle Housing Gallery gives customers a uniquely tailored experiential contact with Lotte Caslte. In Addition, a detailed Welcome Kit further extends the contact between the brand and the consumer.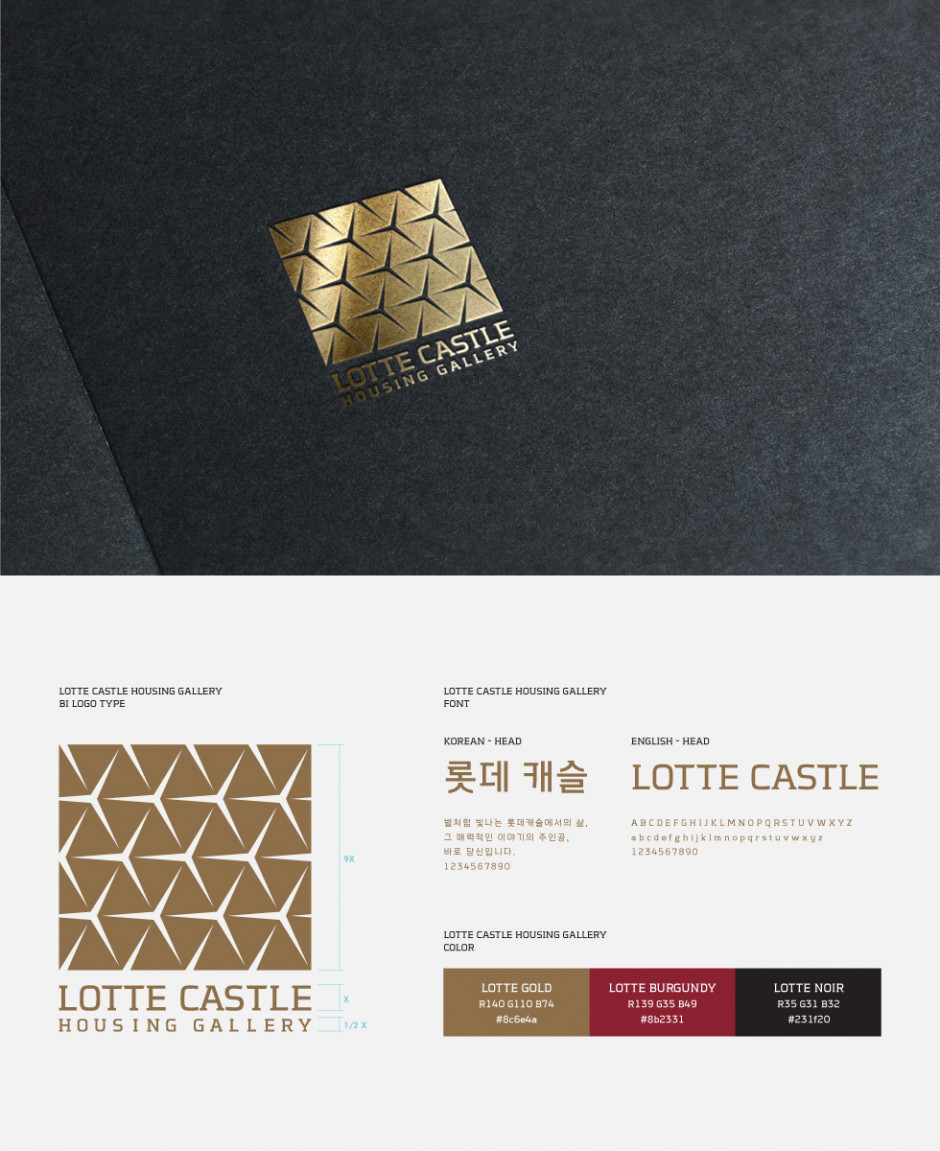 LOTTE CASTLE Hausing Gallery _ BI Guide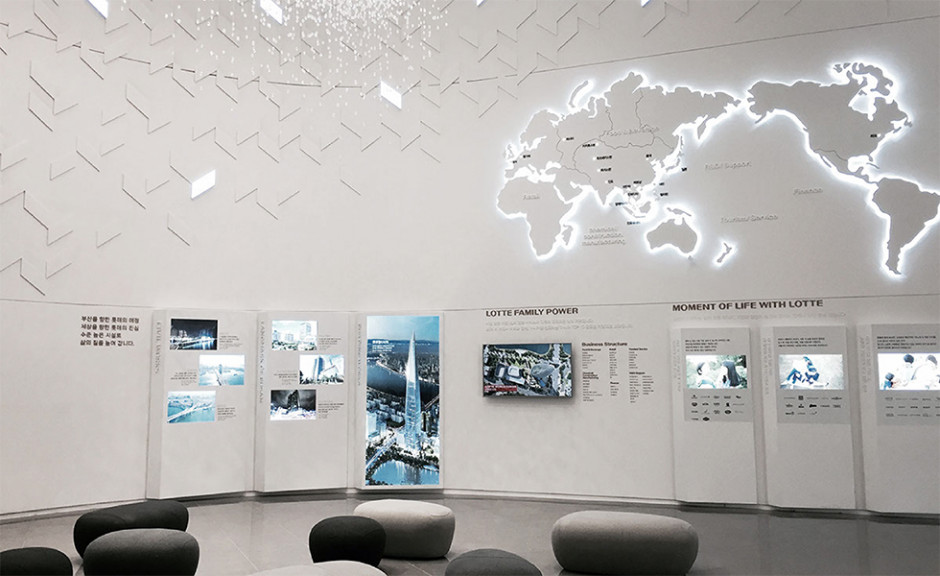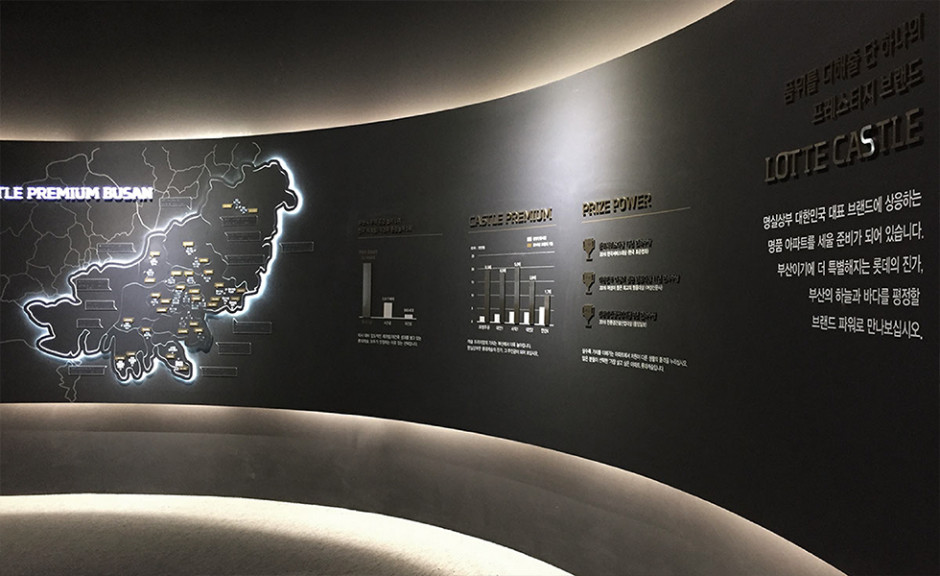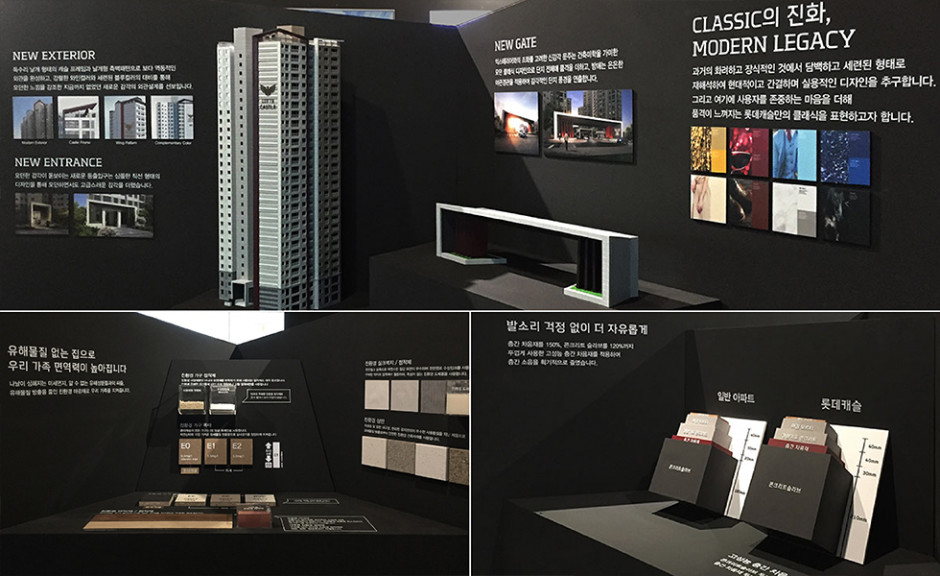 This gallery exhibits a new experience with content that varies depending on how the visitor moves and interacts with the site. ​
Establishing a system process for the project using P-Wave​
Client
LOTTE E&C
Design
Space Programing – LOTTE E&C, Forte Line, Perception
Space Design – LOTTE E&C, Forte Line, Perception
Contents Plan – Perception
Signage – Perception, Sanin
Construction
Construction – Forte Line