OSEQUE Brand Renewal
SONGHAK
Summary
Re-establishing the Songhak OBSEQUE brand identity and providing guidelines for packaging and space design through which the new brand identity can be realized.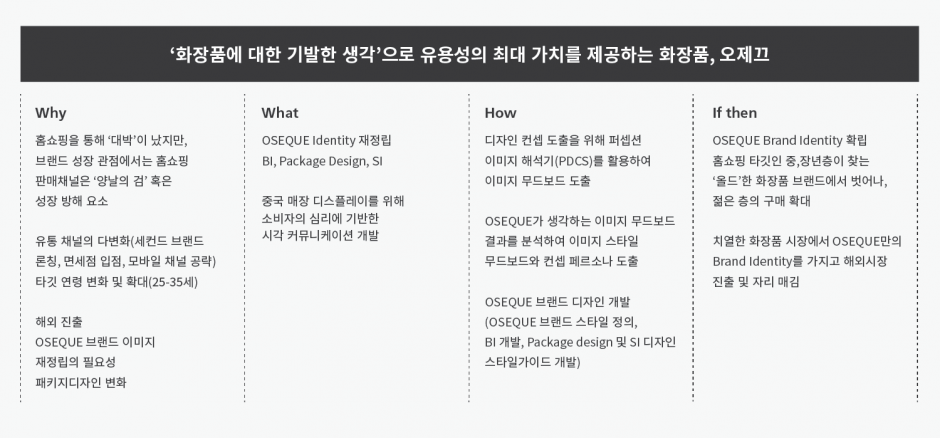 The aesthetics of ingenuity​
OSEQUE is a beauty care brand that creates products through research and innovative healthcare technologies to provide skincare and cosmetic items that purse value through Value for Time/ Value for Money.
Expanding sales channels beyond the already established home shopping channel
"Sanso Cleanser," a product that conveniently allows users to erase their makeup, is a representative product of OSEQUE. Although intended for use by younger women, the product's home shopping sales channel, the main users of OSEQUE has primarily been middle-aged and elderly women. Now, OSEQUE is looking to move past the established home shopping channel and target young people through mobile channels and duty free shops. Therefore a new brand identity and package design was necessary.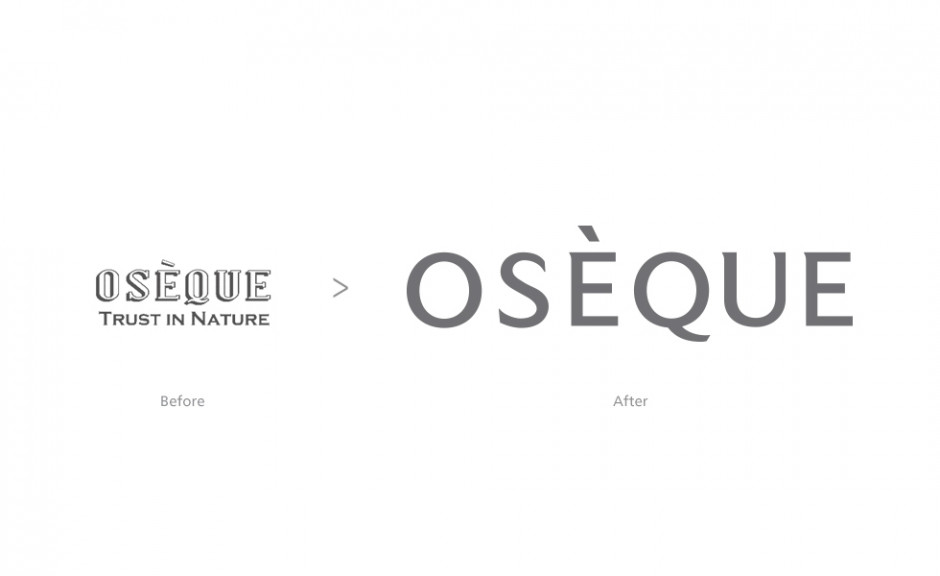 Approach & Solution
The goal was to build an image as a cosmetics brand that can move away from a "mature" image and encompass young consumers
Prior to establishing the core value and identity of OSEQUE, we conducted surveys on the company's current situation and related markets. OSEQUE's long-standing home shopping sales have been very effective to reaching women in their 40s and 50s as well as senior citizens. However, the oversaturated market of skincare and cosmetic brands on home shopping channels created too much competition for profits. For long-term growth, various sales channels were needed, such as offline stores and mobile channels. Prior to achieving this goal, reestablishing the brand identity was crucial.
Workshop on OSEQUE Brand Concept​
Discovering elements of consumer experience design by planning OSEQUE brand concepts and brand platforms​
​
OSEQUE image moodboarding through Perception Design Consulting System (PDCS)​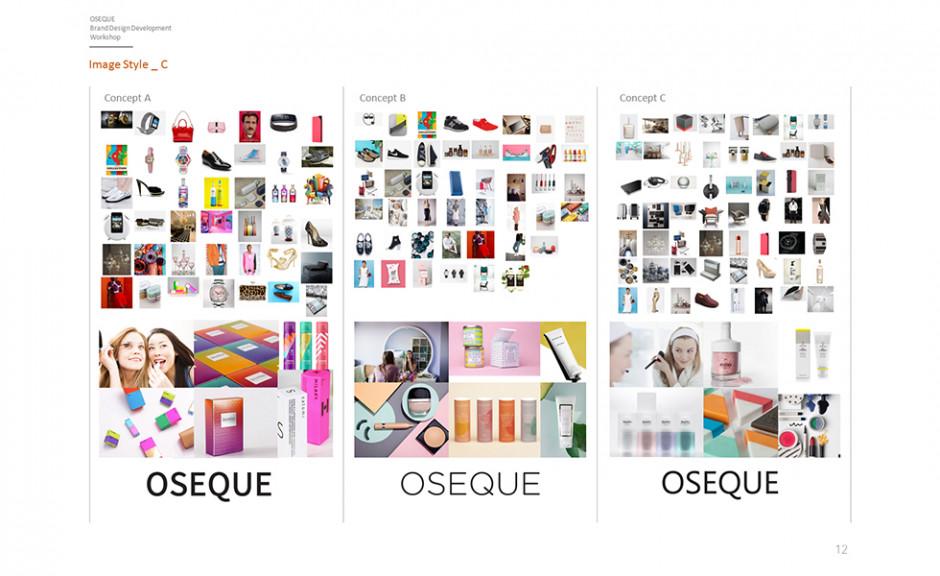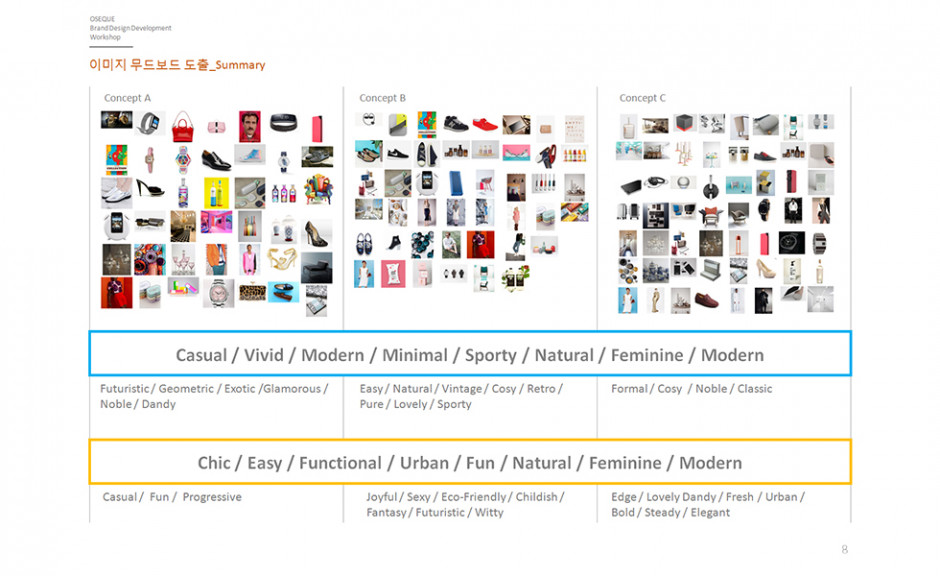 Brand identity development​
Using results from the Perception Design Consulting System, design references were created based on "Style fit" and "Smart Solution" concepts.​
Package and Space Design style guide development​
To ensure continuous and consistent use of the developed brand identity in packages and space, style guides were developed as a reference.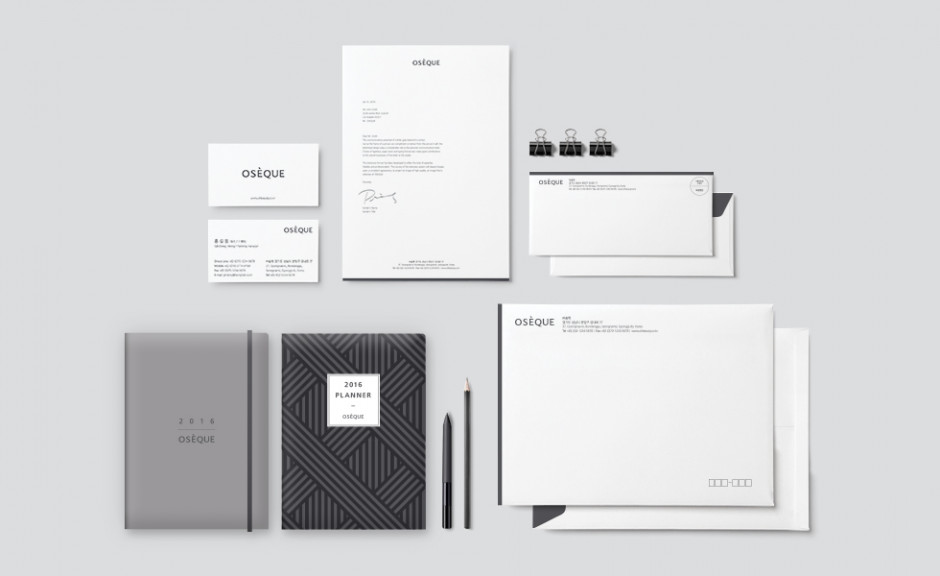 Application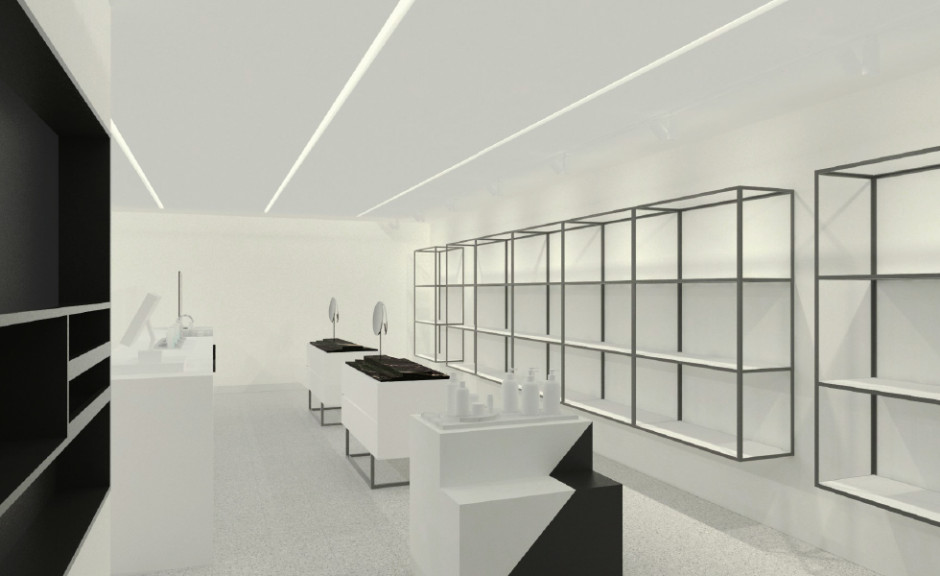 Space style guide​
Category
Brand Identification
Main Task
Brand Identification Guidelines
- Brand Identity System
- Package Style Guidelines
- Space Identity Guidelines
Client
(주)송학 OSEQUE
Branding
Brand Identity System - Perception
Package Style Guidelines – Perception
Space Identity Guidelines - quotes.lab​, Perception