Seoul City Water Bills Improvement
Seoul City
Warning
: Use of undefined constant DOCUMENT_ROOT - assumed 'DOCUMENT_ROOT' (this will throw an Error in a future version of PHP) in
/home/perception/main/eng/lib/thumbnail.lib.php
on line
149
Warning
: Use of undefined constant DOCUMENT_ROOT - assumed 'DOCUMENT_ROOT' (this will throw an Error in a future version of PHP) in
/home/perception/main/eng/lib/thumbnail.lib.php
on line
149
Warning
: Use of undefined constant DOCUMENT_ROOT - assumed 'DOCUMENT_ROOT' (this will throw an Error in a future version of PHP) in
/home/perception/main/eng/lib/thumbnail.lib.php
on line
149
Background & Key Issues
The Office of Waterworks of the Seoul Metropolitan Government has been sending out six different bills related to water and sewage services (OCR bills, automatic payment bills, delinquent bills, demand notices, occasional bills and water supply construction bills). On average, over a million of these bills are being sent to city residences every month, and despite the fact that they are very important documents that deliver information on water usage to the citizens of Seoul, there has been no efficient categorization or ranking of this information, and too much listing of overlapping information, which calls for an improvement.

Thus, the Office of Waterworks of the Seoul Metropolitan Government has developed a new billing system, whose design and content is customized for the users, as a means of improving communication with the citizens and of effectively promoting their major policies and benefits. In other words, they plan to improve the level of satisfaction of citizens, as well as accurately delivering information related to water usage.
Approach & Solution
The overall improvement process was aimed at changing the current bills, designed for the suppliers, to bills which are customized for the users. In order to understand the current status of the water billing system and to make a prognosis, we had to divide and integrate each bill according to the information it contained, in order to minimize the repetition. We conducted a user survey to re-establish the ranking of information, and re-arranged the information ranking before anything else in order to prepare a draft of the information arrangement. Next, we categorized all the information, put the relevant categories together, and distinguished the bills by section so that there was a general overall flow.

After the re-arrangement of the information, we designed each bill based on its variations so as to be able to intuitively distinguish each one by its nature, and verified the system's usability through a user survey.
Main Task
- Arranging the information within the bills according to their priority
- Outlining the flow of billing information through a categorization of information
- Securing unity between the bills, as well as uniqueness for each bill
Process & Methodology
Discover > Degine > Develop > Deliver
- Ethnographic Research
- Stakeholders Maps
- Interview
- Benchmark
- Factor Analysis
- Ideation Workshop
- Customer Journey Map
- Prototyping
- Mock up
- Checklist
Final Deliverables
Design of 6 type Water Bills
Implications
Strengthening the readability and understanding of the water bills will not only increase the efficiency of information delivery, but will also become a starting point for sending consistently designed bills to city residents.​​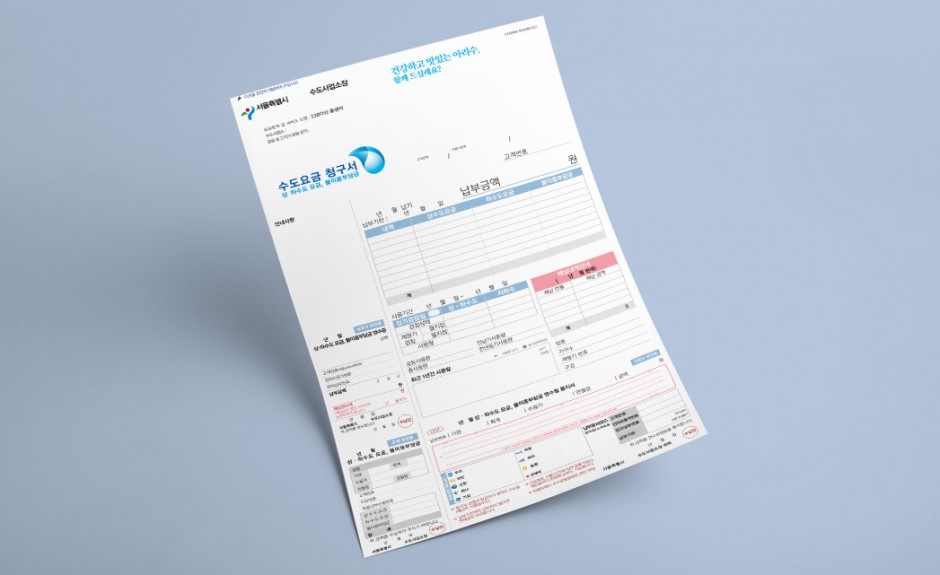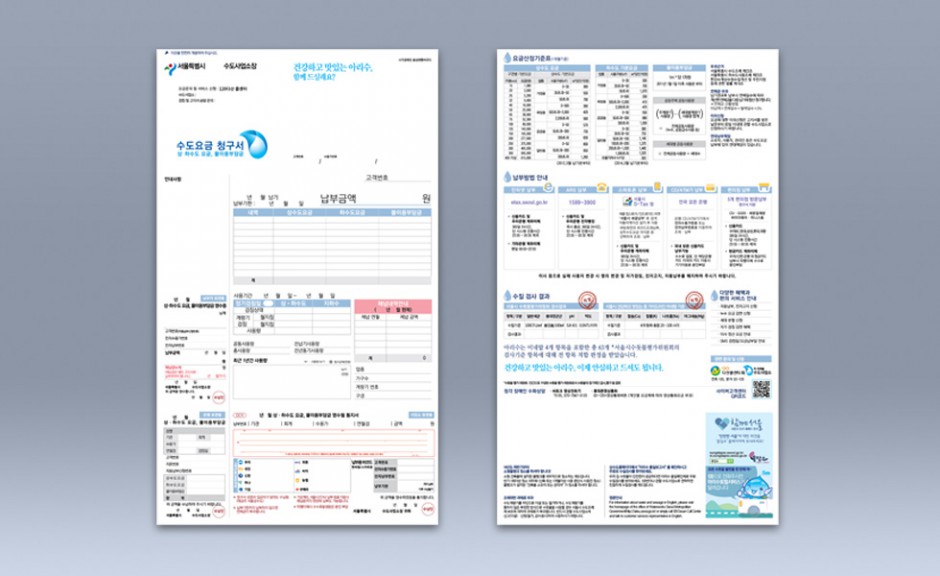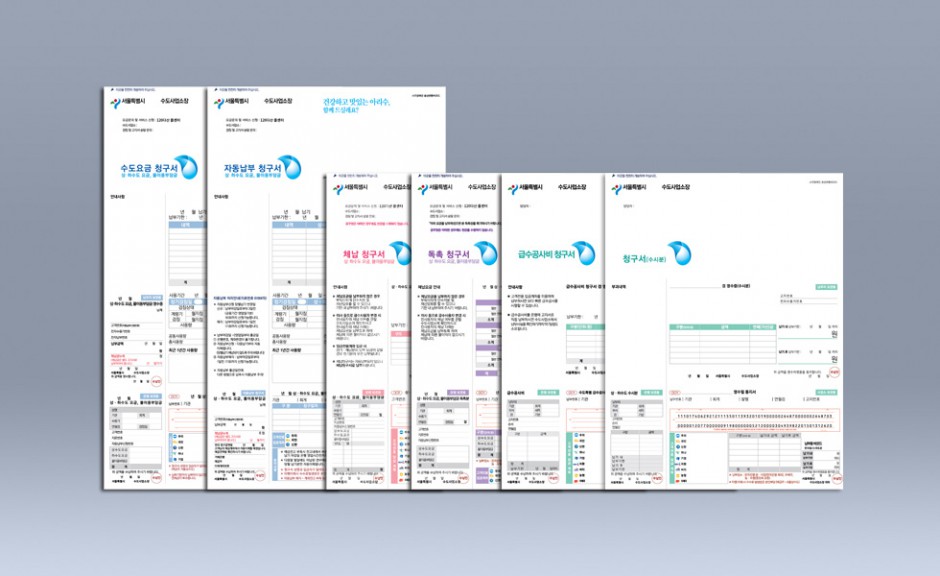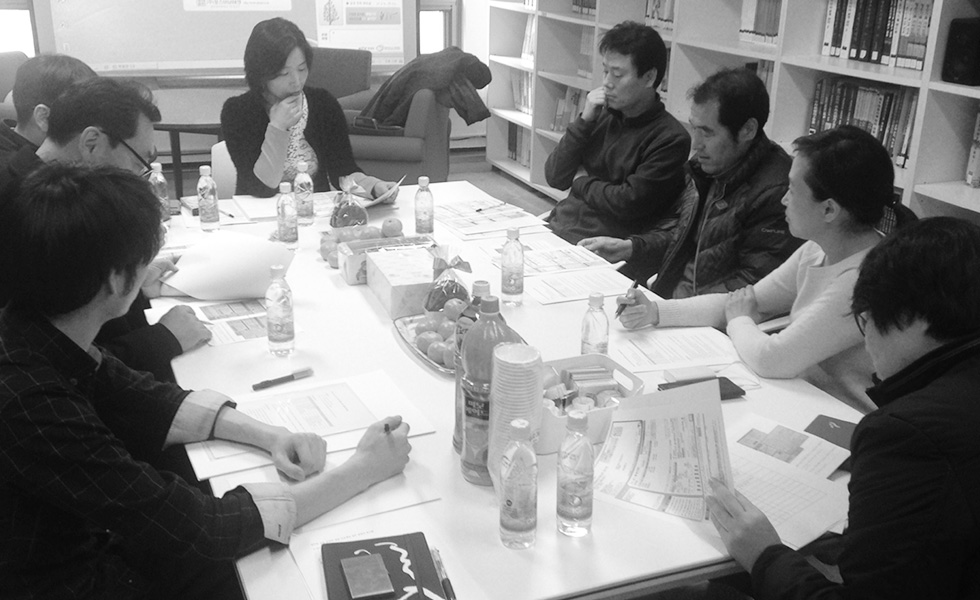 Warning
: Use of undefined constant DOCUMENT_ROOT - assumed 'DOCUMENT_ROOT' (this will throw an Error in a future version of PHP) in
/home/perception/main/eng/lib/thumbnail.lib.php
on line
149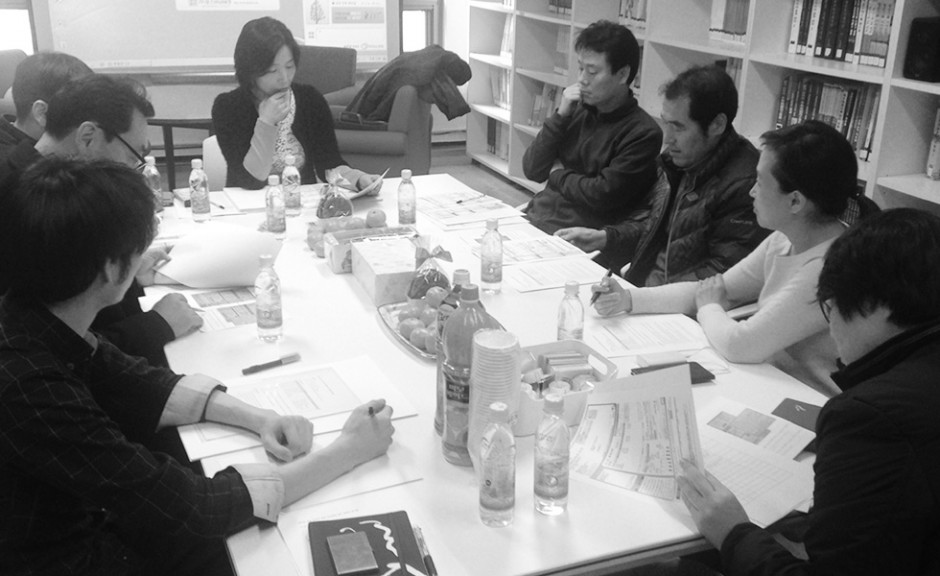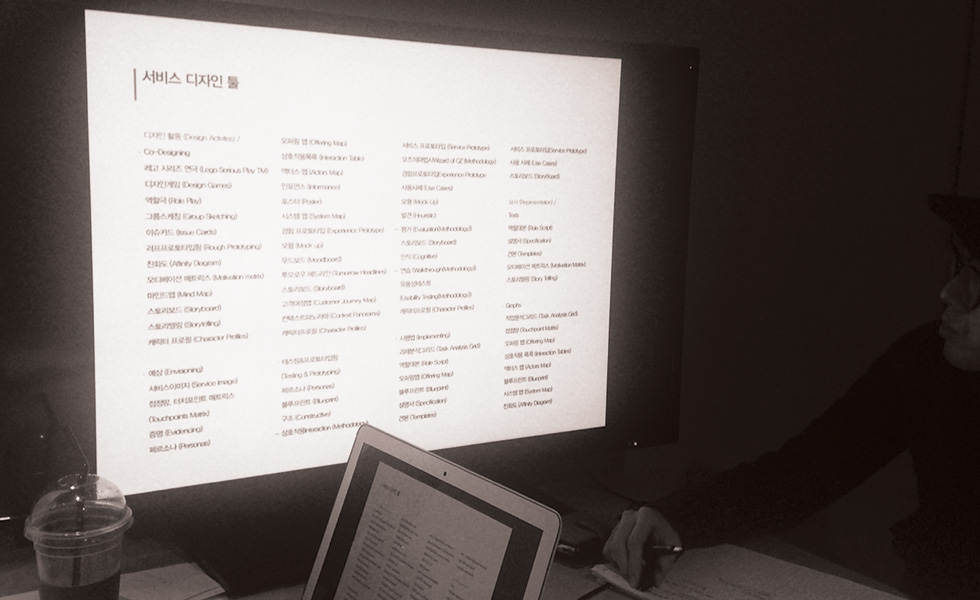 Warning
: Use of undefined constant DOCUMENT_ROOT - assumed 'DOCUMENT_ROOT' (this will throw an Error in a future version of PHP) in
/home/perception/main/eng/lib/thumbnail.lib.php
on line
149